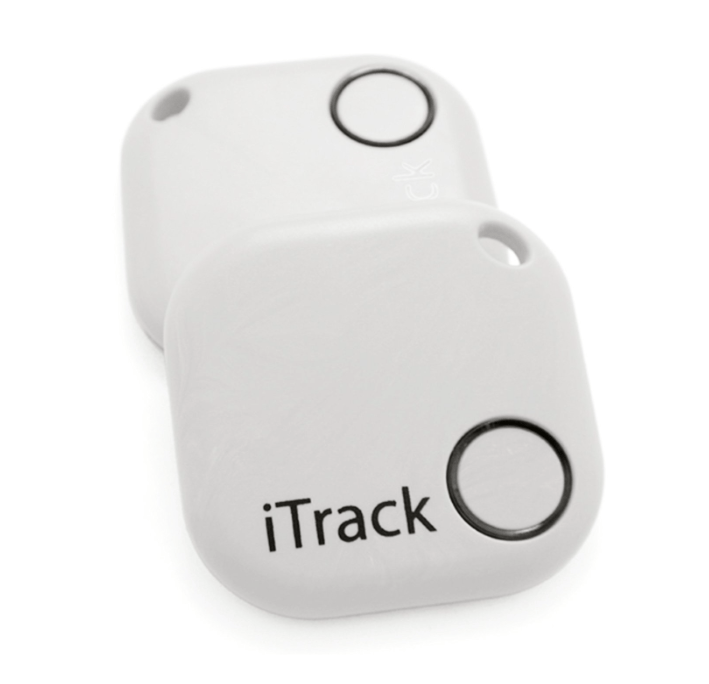 Tired of losing your car keys, wallet, car, or valuables?
Wanting to know where somone is or if they leave the premisis?
CHECK OUT ITRACK EASY – the BLUETOOTH SYSTEM THAT TRACKS ITEMS!
The iTrack Easy effectively protects your kids, pets, and valuables from being stolen or lost within an effective distance range. When out of this range, your phone & the device will sound an alarm by beeping & showing LED lights flashing.
HOW IT WORKS:
- Find Items: Tap the button on the App, & the iTrack Easy tracker will sound an alert & flash an LED light.
- Find Phone: Hold the button on the Tracker to locate your phone.
- Item Lost Alarm: 4 to 6 alarms can be set when the App is separated from the Tracker.
- Network Search: If an item is lost, the iTrack Easy network can find it. A notification of the item's location is sent when another user goes near your item.
- Wifi Safe Area: When connected to WiFi networks, distance alerts are disabled in the App to avoid constant alerts.
- Sleep Mode: Set to sleep to save battery life & avoid unwanted alerts.
- Selfie: The Tracker's button doubles as a camera remote control.
- Manually Add Location: Add & mark your current location.
- Battery: A CR2032 battery is included.
100% Satisfaction Guaranteed!
Free shipping in Australia!!
Contents:
1x Tracker (2x2x0.25 inch)
1x App Download
1x Battery
1x Instructions
1x Box